Assistant to Head Cook, Meals on Wheels
Meals on Wheels
/ 170 George Street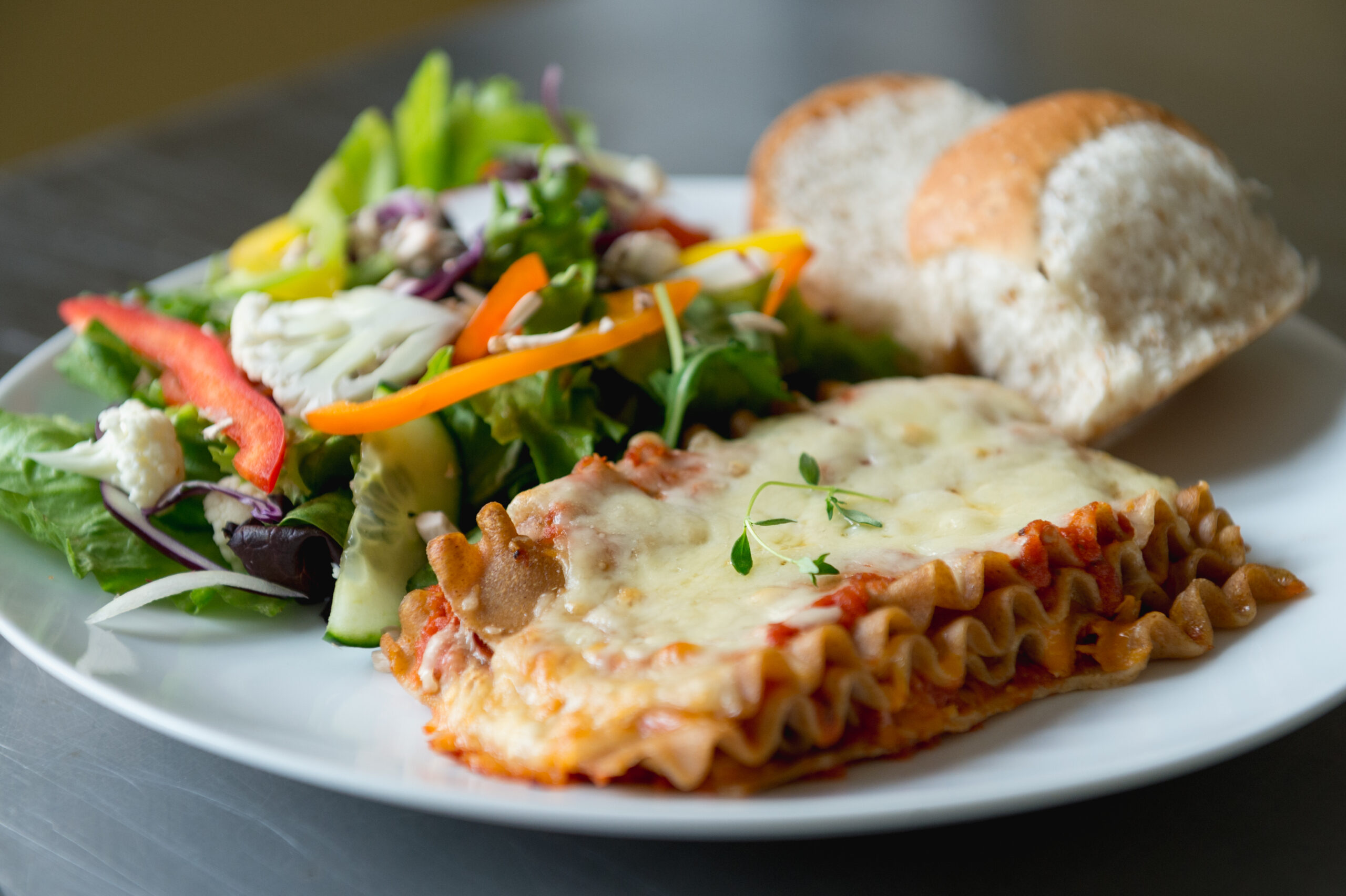 Job Purpose: The Assistant to the Head Cook provides the necessary support for the timely and accurate production of meals for New Dawn Meals on Wheels. Working closely with the Head Chef and Café Supervisor the Assistant ensures the entities within the food services divisions are properly prepped and stocked with the necessary ingredients. As with all positions within the food services divisions, there may be instances where the Meals on Wheels Coordinator may request support with meal delivery.
Primary Duties:
Prep Cooking  
Prepare and serve all menu items according to kitchen policies and procedures
Basic chopping and peeling of fruits and vegetables to support recipes
Early morning baking (breads, biscuits, desserts) as needed
Preparation of salads, fruits, vegetables, soups, stocks and sauces
Meal Packaging & Volunteer Interaction 
Packaging and proper labeling of meals
Support, encourage, supervise Meals on Wheels volunteers during pick-up
Delivery of meals, as needed
Food Handling & Safety  
Ensure quality and safety of food preparation by performing standard and any additional sanitary measures including sweeping floors, cleaning and sanitizing surfaces, proper covering and storage of food items according to standards and procedures
Log all temperatures and record all cleaning duties as outlined in Community Kitchen Policy & Procedure Manual
Report any infraction in food services policies and procedures
Kitchen Organization and Cleanliness 
Ensure cleanliness and organization of the kitchen
Dishwashing duties as required
Responsibilities for Kitchen Operations 
Lead kitchen staff and daily operations during Head Cook absence
Notify Head Cook when supplies are low to ensure that all food and supplies are ordered and received in a timely manner so that adequate inventory levels are maintained to support volume or anticipated volume
Ensure that kitchen activities operate in a safe, efficient and timely manner
Core Competencies:
Servant leadership
Ethics and integrity
Client and community-focused
Initiative and problem solving
Accountability & dependability
Strong oral and written communication
Teamwork & collaboration
Detail orientation
Adaptability
Leadership
Qualifications:
Diploma in Culinary Studies or equivalent experience
Minimum three (3) years experience in a kitchen/culinary setting
Valid and up-to-date First Aid & CPR Certificate
Valid and up-to-date Food Handlers Certificate
Compassion and empathy
Experience working with and advocating for vulnerable populations
Work Conditions
Travel may be required
Manual dexterity required to use desktop computer and peripherals
Overtime (evenings and/or weekends) may be required;
Interacts with employees, management, and the public at large
Environment can be busy and/or noisy at times
About New Dawn Enterprises
New Dawn Enterprises Limited is a private, volunteer-directed non-profit social enterprise dedicated to community building. It seeks to identify community needs and to establish and operate ventures that speak to those needs.
Incorporated in 1976, New Dawn is the oldest Community Development Corporation in Canada. Today it employs 150 people across 10 companies: New Dawn Homecare, New Dawn Guest Home and New Dawn Home Living, New Dawn Meals on Wheels, the Eltuek Arts Centre, Café Marie, New Dawn Properties, Cape Breton Island Centre for Immigration, New Dawn Centre, and New Dawn Community Engagement.
All of its work is in service of building a more vibrant and self-reliant Unama'ki-Cape Breton Island.
Atlantic Immigration Pilot Employer: New Dawn is proud to be an Atlantic Immigration Pilot (AIP) employer. This means that New Dawn has been approved as an AIP employer and, as such, can endorse the AIP-PR application of an eligible employee.
Note: employees are responsible for verifying that the employment position/category is eligible under the AIP program, or any other immigration program/stream for which they intend to seek the support/endorsement of New Dawn.
Compensation Package
New Dawn Enterprises believes in supporting the well-being of its employees and, in service of this, has created the following compensation package for permanent employees of New Dawn Enterprises, in addition to their salaries.
Canada Life Group Benefits: Medical, Dental, Life Insurance
New Dawn offers its employees group benefits provided by Great West Life Assurance. Fifty percent (50%) of these benefits are paid by the employer, except for Long-Term Disability benefits which are fully (100%) paid by the employee. The plan also includes a component for Life Insurance, Accidental Death and Dismemberment (AD&D) and Vision Care. Dependent life is also included.
Self-Directed Registered Retirement Savings Plan
Employees may choose to begin participation in New Dawn's Self-Directed RRSP plan after completion of three (3) months of employment. Employees may contribute up to 5% of their gross salary, deducted from their pay cheque. This is matched by the employer to a maximum of five percent (5%).
Reduced Hours Work Week 
In recognition of the benefits of greater work-life balance and the value of flexibility and autonomy for human wellbeing, New Dawn has adopted a Reduced Hour Work Week. All full-time salaried employees are required to work 32 hours per week. At the start of employment, a schedule will be drafted that meets both the needs of the company and the employee.
Professional Development
New Dawn acknowledges and is committed to the ongoing professional development and lifelong learning aspirations of its staff. The acquisition of new position-relevant skills and perspectives by employees creates a stronger, more informed, and modern organization.
Employees are strongly encouraged to research and outline education and/or professional development opportunities to discuss with their manager in the creation of their work-plan.
Paid Holidays
New Dawn observes thirteen (13) public holidays and other days for which staff will be paid. They are: New Year's Day, Family Day, Good Friday, Easter Monday, Victoria Day, Canada Day, Civic Holiday, Labour Day, National Day for Truth and Reconciliation, Thanksgiving Day, Remembrance Day, Christmas Day, Boxing Day
In the spirit of family, the President reserves the right to close the office between Christmas and New Year's to enable employees to spend time with their families. This option will be reviewed, and a decision made annually depending on operational requirements. These non-statutory days will have no impact on employee vacation time.
Paid Vacation
All new employees entering the organization as a salaried employee will earn 15 days of paid vacation during the annum.
Mental and Physical Health Days
Employees will be entitled to seven (7) days paid leave at the beginning of each calendar year. This can be carried forward to a maximum of fifteen (15) days total. It can be used for physical and metal wellness/illness and appointments for the employee or their family members.
Employee and Family Assistance Plan (EAP)
New Dawn's Group Benefits Plan also includes the provision of an Employee and Family Assistance Program. The Employee and Family Assistance Program (EAP) is a support system that employees and their families can turn to for confidential help with stress, anxiety and depression, family and relationship issues, addictions, legal and financial difficulties, health and nutrition concerns and workplace and career difficulties. The program is confidential and optional and is available 24 hours a day, 7 days a week.
Café Marie Discount
Employees of New Dawn Enterprises can take advantage of a 20% discount at Café Marie, located in the Eltuek Arts Centre.