Assistant to Head Cook
Better Bite
/ 170 George Street: Eltuek Arts Centre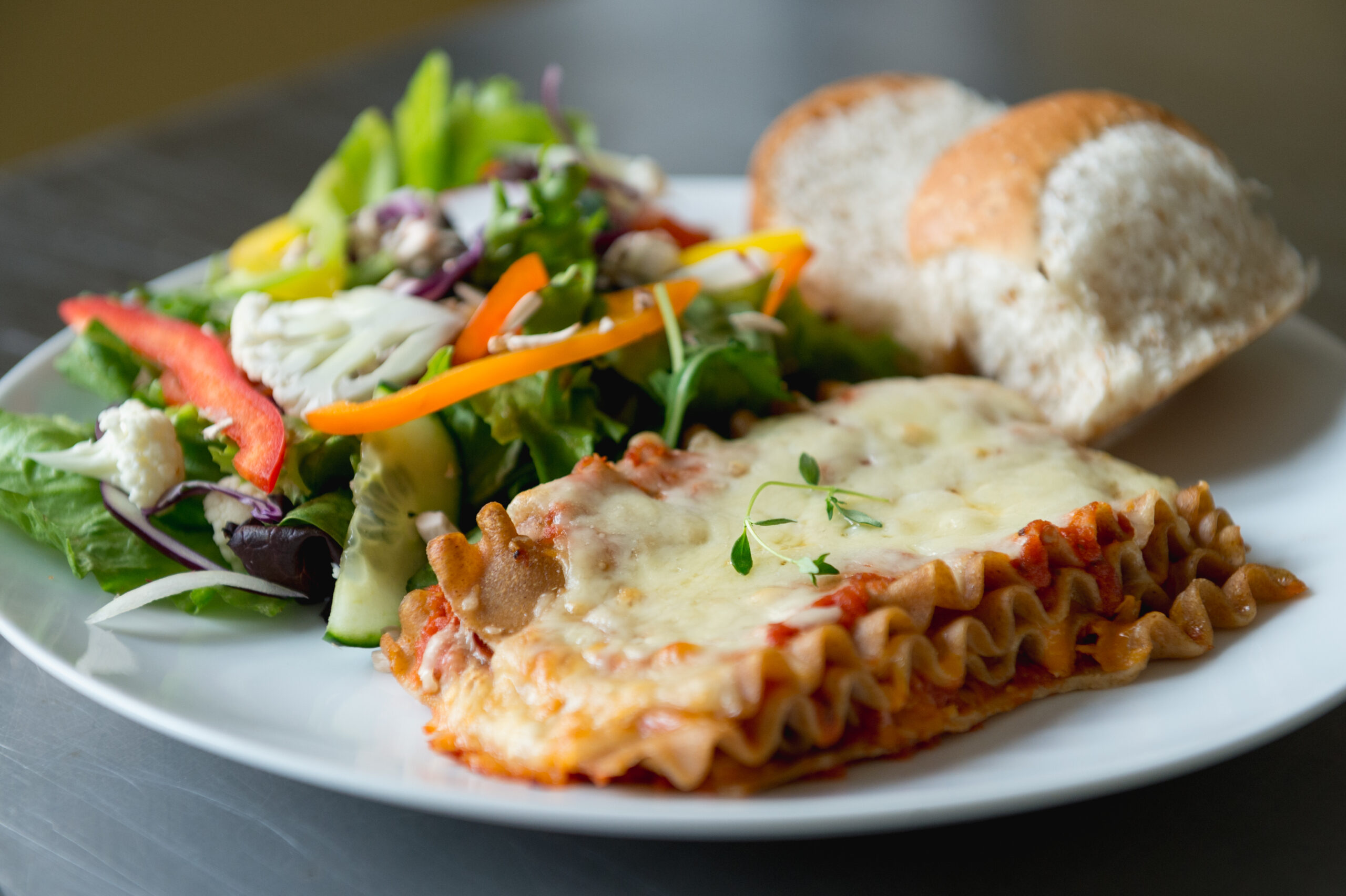 As an ever-growing and evolving organization, new opportunities for the New Dawn as a whole, and for particular divisions within the organization, emerge regularly. The Assistant to the Head Cook will work under the direct supervision of the Head Cook to provide the necessary support for the timely and accurate production of meals for the New Dawn Meals on Wheels program.
You will also work closely with the Head of Catering and the Café Supervisor to ensure these three divisions (Melas on Wheels, catering, and café) of A Better Bite Community Kitchen are properly prepped and stocked with the necessary ingredients. This position requires strict adherence to all policies and regulations for safety, hygiene and facility food preparation guidelines.
This position requires 35 hours of work per week. Gratuity is awarded for assistance on both catered events and café service. Business hours of operation are Monday to Friday, 8am to 5pm, although this position may require work outside of these hours. An appropriate schedule for you will be developed on a biweekly basis. You may also be required for additional support during peak hours in the café by busing tables, running errands and assistance with dishwashing.
As with all positions within Better Bite Community Kitchen / Meals on Wheels, there may be instances where the volunteer coordinator may ask for support with meal delivery.
Duties:
Prep Cooking Responsibilities
Prepare and serve all menu items according to kitchen policies and procedures.
Basic chopping and peeling of fruits and vegetables to support recipes.
Early morning baking (breads, biscuits, desserts) as needed.
Preparation of salads, fruits and vegetables.
Preparing soups, stocks and sauces.
Meal Packaging and Volunteer Interaction
Packaging and proper labeling of meals.
Support, encourage and supervise Meals on Wheels volunteers during pick-up.
Delivery of meals, as needed.
Food Handling and Safety
Ensure quality and safety of food preparation by performing standard and any additional sanitary measures including sweeping of floors, cleaning and sanitizing surfaces, proper covering and storage of food items according to standards and procedures.
Adhere to all regulations including blood borne pathogens, infection control, use of hazardous materials and fire safety.
Log all temperatures and record all cleaning duties as per kitchen standard operating procedures.
Report any infraction in food services policies and procedures.
Kitchen Organization and Cleanliness
Take pride in cleanliness and organization of the kitchen.
Maintaining a high standard of cleanliness and organized workspace, leading by example
Dishwashing.
Café and Catering Support
Set up and clearing of catering events and services, when required.
Support café needs (clearing tables, preparing food, attending to customers) when required.
Responsibilities for Kitchen Operations
Be kitchen lead in the event of Head Cook illness or absences.
Contact Head Cook or Division Manager if a situation arises that requires approval.
Notify Head Cook when supplies are low to ensure that all food and other departmental supplies are ordered and received in a timely manner so that adequate inventory levels are maintained to support volume or anticipated volume.
Participate in problem solving and decision making, and support decisions made by team.
Collaborating with and support the Head Chef with respect to the needs of the kitchen
Solve problems that arise and take control of/responsibility for issues in the kitchen.
Ensure that kitchen activities operate in a timely manner.
Helps in the design of food and drink menu.
Other Duties/Responsibilities
Arrive to work at the scheduled time.
Probes for clarity in order to understand or effectively implement change.
Demonstrate flexibility and fill in available shifts as required by staff.
Follow instructions and take on new responsibilities and tasks.
Stay productive at all times and prepare for future needs.
Multi-task and work at an efficient and consistent pace.
Perform other related duties as required.
Core Competencies
Customer Focus
Communication
Energy & Stress Management
Teamwork
Quality Orientation
Problem Solving
Accountability and Dependability
Operating Equipment
Ethics and Integrity
 Required Skills and Certifications
3-5 years of kitchen experience required
3 years culinary experience required
Supervisory experience an asset
Food safety training and certification
First aid/CPR training and certification
Clear criminal background and vulnerable sector check
Ability to lift up to 50lb
A valid Nova Scotia driver's license
Knowledge of methods and procedures for serving food, principles of sanitation, and principles of safe food handling
Free of diseases that may be transmitted in the performance of job responsibilities
Effective communication skills
Highly flexible, with strong interpersonal skills that allow one to work effectively in a diverse and at times busy working environment
Highly effective teamwork skills
Attention to detail in all areas of work
Superior time management skills, multitasking skills, and the ability to prioritize tasks with minimal supervision
Strong problem identification and problem resolution skills
Strong work ethic and positive team attitude
Work Conditions
Interacts with volunteers, family of clients, staff and visitors in a respectful manner
Manual dexterity required to use desktop computer and peripherals
Travel may be required
Overtime as required
 About New Dawn Enterprises
New Dawn Enterprises Limited is the oldest Community Development Corporation in Canada. New Dawn is a private, volunteer-directed social enterprise dedicated to community building. It seeks to identify community needs and to establish and operate ventures that speak to those needs. Its mission is to engage the community to create and support a culture of self-reliance. Its vision is a self-reliant people living in a vibrant community. New Dawn articulates this mission through a number of businesses, organizations, and partnerships.
Among its businesses and activities are New Dawn Health Care, New Dawn Real Estate, New Dawn Community Engagement and Education, New Dawn Meals on Wheels, the Cape Breton Island Centre for Immigration, and the New Dawn Centre for Social Innovation.
New Dawn Enterprises Total Compensation Statement
New Dawn Enterprises Limited is a private, volunteer-directed social enterprise dedicated to community building. It seeks to identify community needs and to establish and operate ventures that speak to those needs. Incorporated in 1976, New Dawn is the oldest Community Development Corporation in Canada. New Dawn's work in the community is guided by its vision, mission, and values. New Dawn Enterprises believes in supporting the well-being of its employees and, in service of this, has created the following total compensation package for permanent employees of New Dawn Enterprises.
Great West Life Group Benefits: Medical, Dental, Life Insurance
New Dawn offers its employees group benefits provided by Great West Life Assurance. Fifty percent (50%) of these benefits are paid by the employer, except for Long-Term Disability benefits which is fully (100%) paid by the employee. After three months of employment, employees may choose to be enrolled in the plan and may select Single or Family coverage as required. The plan also includes a component for Life Insurance, Accidental Death and Dismemberment (AD&D) and Vision Care. Dependent life is also included.
Self-Directed Registered Retirement Savings Plan
Employees may choose to begin participation in the Self-Directed RRSP plan after completion of three (3) months of employment. Each employee may contribute up to 5% of their gross salary, deducted from their pay cheque. This is matched by the employer to a maximum of five percent (5%).
Reduced Hours Work Week Pilot
In recognition of the benefits of greater work-life balance, and in recognition of the value of flexibility and autonomy for human wellbeing, New Dawn is piloting a Reduced Hours Work Week Pilot Project, effective June 6 through December 31, 2022. Following the pilot, this may become a permanent feature at New Dawn. Whereas this is a pilot, New Dawn reserves the right to discontinue this feature in 2023.
Professional Development
New Dawn acknowledges and is committed to the ongoing professional development and lifelong learning aspirations of its staff. The acquisition of new position-relevant skills and perspectives by employees creates a stronger, more informed, and modern organization. As such: New Dawn may reimburse the tuition fee for courses related to the employee's work if, upon review by the Manager, it is found that the course would improve the effectiveness of the employee.
Paid Holidays
New Dawn observes thirteen (13) public holidays and other days for which staff will be paid. They are: New year's Day, Family Day, Good Friday, Easter Monday, Victoria Day, Canada Day, Civic Holiday, Labour Day, National Day for Truth and Reconciliation, Thanksgiving Day, Remembrance Day, Christmas Day, Boxing Day
In the spirit of family, the President reserves the right to close the office between Christmas and New Year's to enable employees to spend time with their families. This option will be reviewed, and a decision made annually depending on operational requirements. These non-statutory days will have no impact on employee vacation or lieu time.
Paid Vacation
A vacation is a yearly paid entitlement to time off from work, earned from one's employment. Salaried employees receive vacation in the form of time off from work. The length of one's vacation is determined by how long they have been employed with New Dawn and how much they have worked during a given year.
All new employees entering the organization as a salaried employee will earn 15 days of vacation during the annum and these days can be taken as earned. For each subsequent year of service, employees will earn an additional one day of vacation per calendar year
The maximum vacation entitlement for any one employee is thirty (30) days per calendar year. One year following the achievement of the maximum vacation entitlement, and each subsequent year thereafter, New Dawn will make an additional monetary contribution to the employee's annual Registered Retirement Savings Plan in lieu of any additional vacation.
Paid Personal Day
In addition to paid vacation and sick days, each employee is entitled to one (1) paid personal day per calendar year.
Paid Volunteer Day
New Dawn's Volunteer Time Off (VTO) policy is designed to encourage individuals and work teams to participate in volunteer projects that support community needs. Full-time employees can volunteer during work hours up to one day (or 7 hours) per calendar year using the VTO policy.
Paid Sick Time
Employees will be entitled to seven (7) days of sick leave at the beginning of each calendar year. Sick time can be carried forward to a maximum of fifteen (15) days total. Sick leave can be used for illness, medical appointments, and visits to specialists for the employee or their family members.
Employee and Family Assistance Plan (EAP)
New Dawn's Group Benefits Plan also includes the provision of an Employee and Family Assistance Program. The Employee and Family Assistance Program (EAP) is a support system that employees and their families can turn to for confidential help with stress, anxiety and depression, family and relationship issues, addictions, legal and financial difficulties, health and nutrition concerns and workplace and career difficulties. The program is confidential and optional and is available 24 hours a day, 7 days a week.