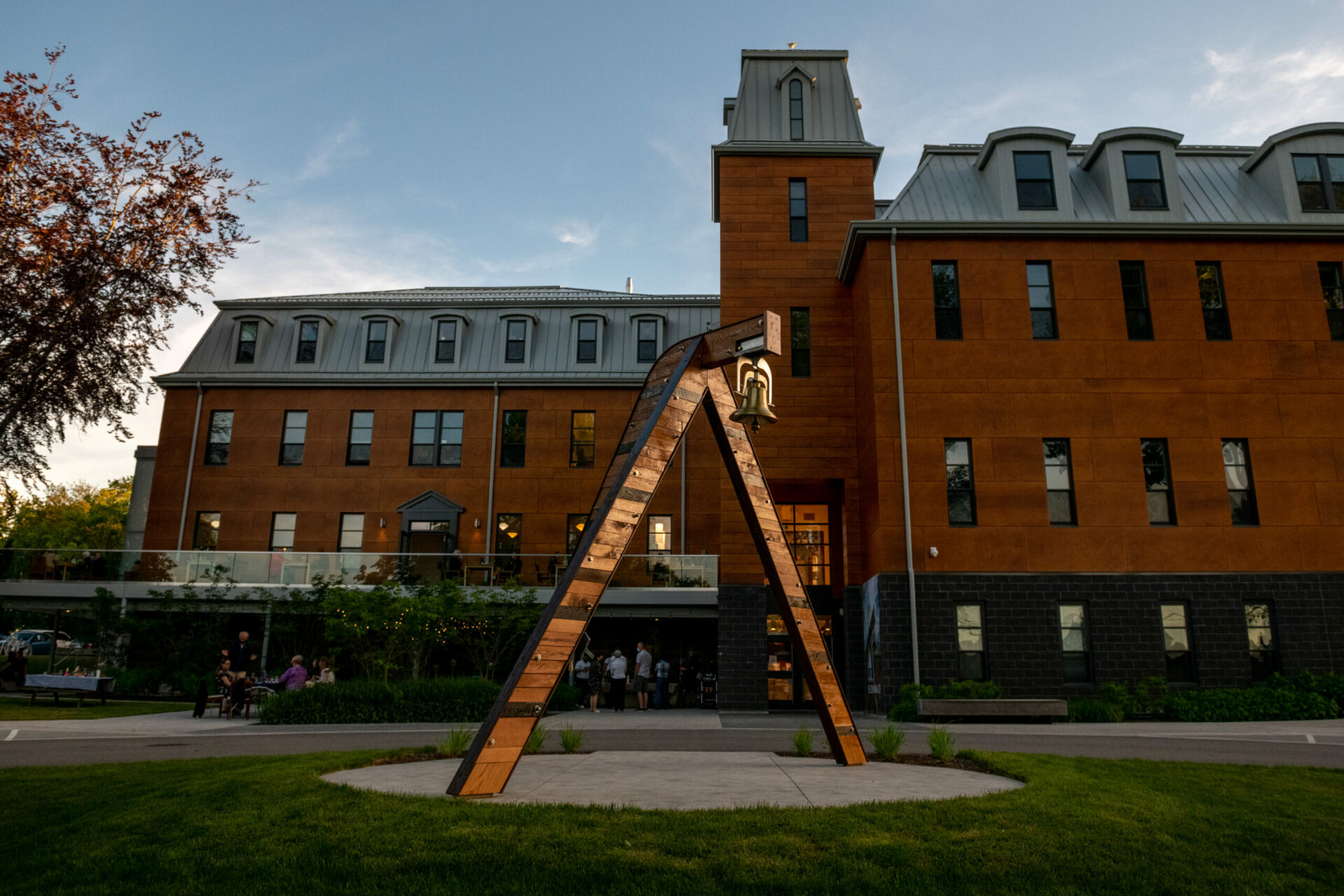 Job Purpose:
The Executive Assistant is responsible for a wide variety of administrative duties in support of the New Dawn Enterprises President, Eltuek Arts Centre, Café and Catering, Properties, and Healthcare Divisions.
In this integral operational role, you are the first point of contact for New Dawn Enterprises, the first community development organization in Canada, and its clients, tenants, collaborators, and the public.
Your duties include but are not limited to hosting the New Dawn Centre welcome office, managing events and catering for Eltuek Arts Centre, and providing operational support to the Healthcare Director and Division.
Confidentiality and professional interactions with employees, management, clients and tenants, and the community will be required.
Service and excellence are top-of-mind for you, and you are always looking for ways to improve how and what we deliver to the community and our guests, clients, tenants, and partners.
Duties and Responsibilities:
Executive Office:
Provide administrative and office management support to the President/CEO.
Assist in coordination of logistics of special events and meetings including Board meetings, Annual General Meeting, annual Board retreat, and others as required.
Review (and on occasions develop) documents, reports and correspondence prepared for CEO for format, content, grammar, spelling, make edits as necessary and distribute as instructed to stakeholders.
Assist the CEO in preparation of board meeting agendas and supporting materials for distribution. Transcribes and compiles board (and other as required) meeting minutes.
New Dawn/New Dawn Centre Reception:
Receive, screen, and direct in-bound telephone calls, e-mails, and visitors.
Receive and distribute incoming mail and courier deliveries (New Dawn and the New Dawn Centre); collect and mail New Dawn mail and packages at the Sydney post office.
Manage boardroom bookings calendar for New Dawn Centre boardroom.
Eltuek Event and Catering Coordination
Manage the complete event experience for guests and clients.
Receive and respond to event requests via phone, e-mail, in-person, and social media.
Provide Eltuek events package and answer questions of guests.
Complete intake process for bookings, ensuring that you understand the type of experience the guest is looking for and the specific logistics that need to be conveyed to Eltuek/Catering staff.
Complete intake for catering, paying attention to allergies, event/meal objectives, event/meal timing, custom menus, guest budget, group size, etc.
Complete/provide guests with contract; ensure contract is received and filed.
Provide space details to Eltuek and catering details to kitchen.
Follow up with guests should questions arise from Eltuek or catering.
Send reminder to guest, Eltuek and catering one week prior to event.
Ensure complete information about booking is input into bookings calendar.
Attend to any last-minute details to ensure guest satisfaction.
Record and provide all required information for invoicing.
Look for ways to improve New Dawn processes and guest experience.
Healthcare Division and Meals on Wheels
Support the Director of Healthcare in the execution of division tasks
Support the Meals on Wheels Program Coordinator in the execution of tasks
Support the ND Homecare Nurse Care Manager in the execution of tasks
New Dawn Properties
Maintain New Dawn Centre tenant e-mail list
Maintain New Dawn Centre electronic lobby directory
Manage New Dawn Centre bulletin boards/posters: once/month remove posters off windows walls and check for expiry of posters on bulletin boards
As needed, send electronic communications to New Dawn Centre tenants
Receive tenant work orders (in-bound phone calls, e-mails, visitors) and input pertinent information into Domun Link database; distribute work orders to the appropriate personnel.
Receive tenant rental payments (debit and/or cash) and issue receipts.
Fundraising
Data entry of all donor information and gifts made to all New Dawn charitable organizations into New Dawn's Donor Perfect system; ensure Donor Perfect is up-to-date.
Process payments by credit card (in-person), cash, and cheque and ensuring that these payments are properly recorded, receipted, and conveyed to the accounting team
Ensure proper processes for donor experience and stewardship are adhered to in all cases; assume responsibility for seeing process through from beginning (gift) to end (thank-you).
Core Competencies
Time Management
Ethics and Integrity
Problem Solving
Multitasking
Teamwork
Communication
Planning and Organizing
Accountability and Dependability
Qualifications
Good interpersonal skills
Exceptional attention to detail
Highly organized and works well under pressure
Able to work independently, as well as with a team
Willing to accept responsibility, show good judgment, initiative, and resourcefulness.
Proficient with Microsoft Office Suite (Outlook, Word, Excel, Power Point).
Proficient in the use of office equipment (computer, voice mail, copier, binding)
Maintains positive working relationships to achieve goals of the organization.
Adheres to principles of confidentiality, complies with training and ethical guidelines.
Values working in a collaborative environment.
Work Conditions
Monday to Thursday 8:00am to 4:00pm or 9:00am to 5:00pm (during Reduced Work Week Pilot period)
Interacts with employees, management, and the public at large in an office setting
Overtime may be required; working evenings/weekends as needed
Environment can be noisy at times
Repetitive Work
Working alone
About New Dawn Enterprises:
New Dawn Enterprises Limited is the oldest Community Development Corporation in Canada. New Dawn is a private, volunteer-directed social enterprise dedicated to community building.
It identifies community needs and establishes and operates ventures that speak to those needs. Its mission is to engage the community to create and support a culture of self-reliance. Its vision is a self-reliant people living in a vibrant community. New Dawn articulates this mission through a number of businesses, organizations, and partnerships.
Among its businesses and activities are New Dawn Health Care, New Dawn Properties, New Dawn Community Engagement and Education, New Dawn Meals on Wheels, Better Bite Community Kitchen/Café, Eltuek Arts Centre, the Cape Breton Island Centre for Immigration, and the New Dawn Centre.
Total Compensation Package
New Dawn Enterprises believes in supporting the well-being of its employees and, in service of this, has created the following total compensation package for permanent employees of New Dawn Enterprises, in addition to their salaries.
Canada Life Group Benefits: Medical, Dental, Life Insurance
New Dawn offers its employees group benefits provided by Great West Life Assurance. The plan also includes a component for Life Insurance, Accidental Death and Dismemberment (AD&D) and Vision Care. Dependent life is also included.
Self-Directed Registered Retirement Savings Plan
Employees may choose to participate in New Dawn's Self-Directed RRSP plan allowing them to contribute up to 5% of their gross salary, deducted from their pay cheque. This is then matched by New Dawn.
Reduced Hours Work Week Pilot
In recognition of the benefits of greater work-life balance, and in recognition of the value of flexibility and autonomy for human wellbeing, New Dawn is piloting a Reduced Hours Work Week Pilot Project, effective June 6 through December 31, 2022. Following the pilot, this may become a permanent feature at New Dawn.
Professional Development
New Dawn acknowledges and is committed to the ongoing professional development and lifelong learning aspirations of its staff. The acquisition of new position-relevant skills and perspectives by employees creates a stronger, more informed, and modern organization. As such: New Dawn may reimburse the tuition fee for courses related to the employee's work.
Paid Holidays
New Dawn observes thirteen (13) public holidays and other days for which staff will be paid. They are: New Year's Day, Family Day, Good Friday, Easter Monday, Victoria Day, Canada Day, Civic Holiday, Labour Day, National Day for Truth and Reconciliation, Thanksgiving Day, Remembrance Day, Christmas Day, Boxing Day.
In the spirit of family, the President reserves the right to close the office between Christmas and New Year's to enable employees to spend time with their families.
Paid Vacation
All new employees entering the organization as a salaried employee will earn 15 days of vacation during the annum.
Paid Personal Day
In addition to paid vacation and sick days, each employee is entitled to one (1) paid personal day per calendar year.
Paid Volunteer Day
New Dawn's Volunteer Time Off (VTO) policy is designed to encourage individuals and work teams to participate in volunteer projects that support community needs. Employees can volunteer during work hours up to one day (or 7 hours) per calendar year using the VTO policy.
Paid Sick Time
Employees will be entitled to seven (7) days of sick leave at the beginning of each calendar year. Sick time can be carried forward to a maximum of fifteen (15) days total. Sick leave can be used for illness, medical appointments, and visits to specialists for the employee or their family members.
Employee and Family Assistance Plan (EAP)
New Dawn's Group Benefits Plan also includes the provision of an Employee and Family Assistance Program. The Employee and Family Assistance Program (EAP) is a support system that employees and their families can turn to for confidential help with stress, anxiety and depression, family and relationship issues, addictions, legal and financial difficulties, health and nutrition concerns and workplace and career difficulties. The program is confidential and optional and is available 24 hours a day, 7 days a week.