Good Food Bus: Market Assistant
Better Bite: Good Food Bus
/ 37 Nepean Street, Sydney NS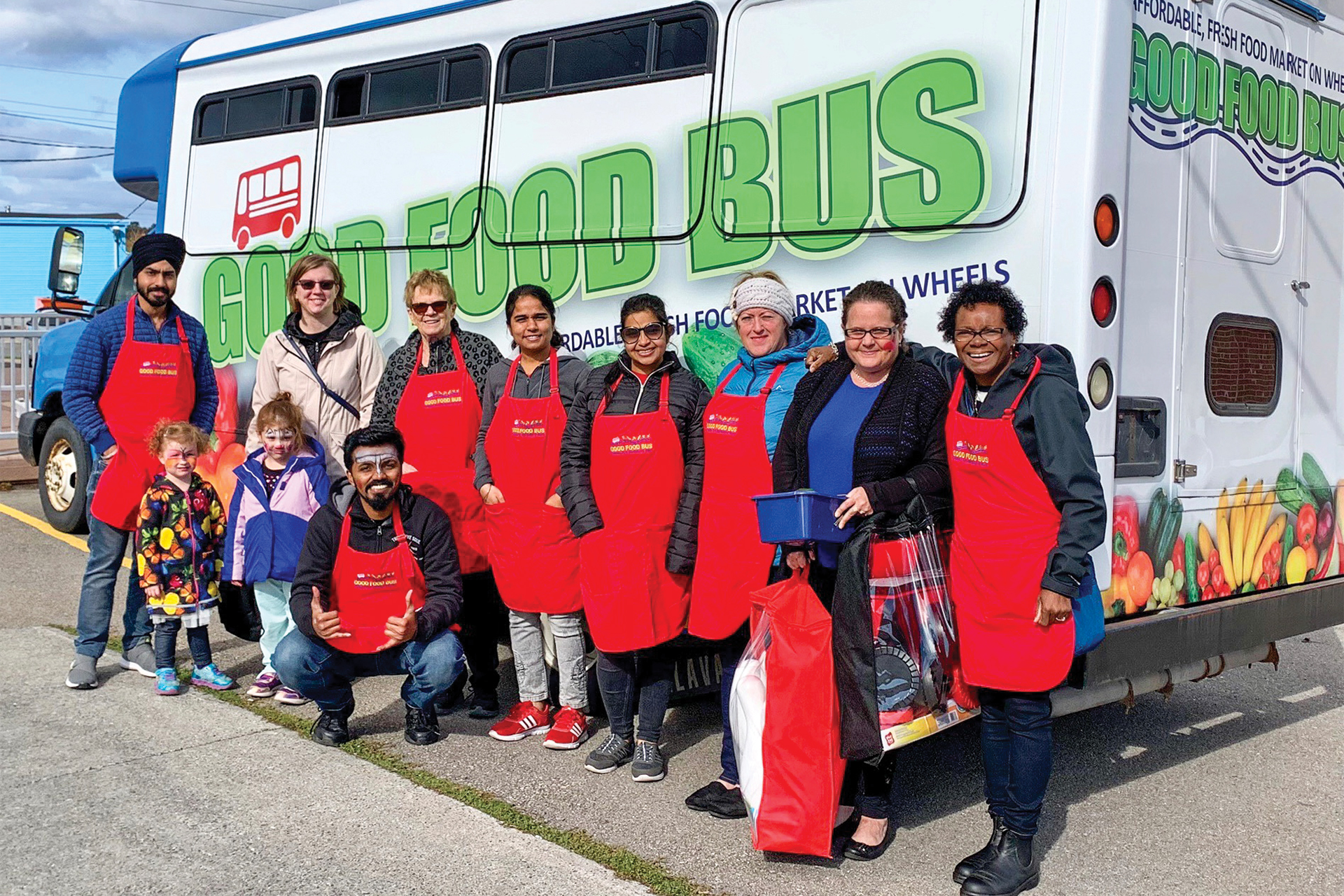 The Good Food Bus is a retrofitted bus that travels throughout Cape Breton, making healthy food more accessible to communities.
The Good Food Bus welcomes all customers who wish to attend a market. We make every effort to make the shopping experience fun and easy, and to make it affordable for those who might otherwise not have the means to access the Good Food Bus.
As the Good Food Bus Market Assistant, you can expect to spend a significant amount of your time outside while at work. You'll travel with the coordinator throughout the island, bringing a food market on wheels to communities without easy access to fresh fruits and vegetables.
This is a unique summer employment opportunity, unlike any other!
This position requires strict adherence to all policies and regulations related to safety, hygiene, food safety, and preventing COVID transmission.
Duties
Customer Service
Perform customer service duties such as greeting customers, taking orders, accepting and processing payments, preparing produce packs, answering customer questions about items, attending to customer concerns, and regularly cleaning the service area of the Good Food Bus.
Market Operations 
Preparing the Good Food Bus for community markets (heavy lifting bulk produce, cleaning duties, repackaging produce etc.).
Money handling and using a point of sale system
Actively snap photos and videos for creating social media content (Facebook and Instagram)
Stock and monitor inventory of a dry food pantry on the Good Food Bus
Support, create and conduct customer surveys
Brainstorm and produce GFB merchandise
Communicate with community partners
Ensuring that all produce is at the highest quality
Other Duties
Demonstrate ability to follow instructions and to take on new responsibilities
Arrive to work at the scheduled time
Participate actively in problem solving and decision making
Supports decisions made by the team and managers
Stay productive at all times; anticipate and prepare for future needs
As with all positions within A Better Bite Community Kitchen, assistance with the production and delivery of the Meals on Wheels Program when necessary
Core Competencies
Customer Focus
Quality Orientation
Attention to Detail
Work Well Under Pressure
Teamwork
Communication
Problem Solving
Accountability and Dependability
Interpersonal/people skills
Time Management
Multitasking
Ethics and Integrity
Flexibility
Required Skills and Certifications
Clear criminal background and vulnerable sector check
Assets 
Access to own transportation and driver's license
Food safety training and certification
First aid/CPR training and certification
Experience using a Cricut Maker machine
Work Conditions
Interacts with volunteers, customers, staff, and community partners
Heavy lifting (50+ lbs) required for market set up
Long periods of standing required from time to time
Evenings and weekends as required
Overtime as required
PLEASE NOTE: This is a Canada Summer Jobs funded position. The funding requires that those hired be between 15-30 years of age, and either a Canadian citizen, permanent resident, or person to whom refugee protection has been conferred (international students are ineligible) and be legally entitled to work in Canada.