New Dawn Guest Home Activity Director
New Dawn Guest Home
/ 50 Military Road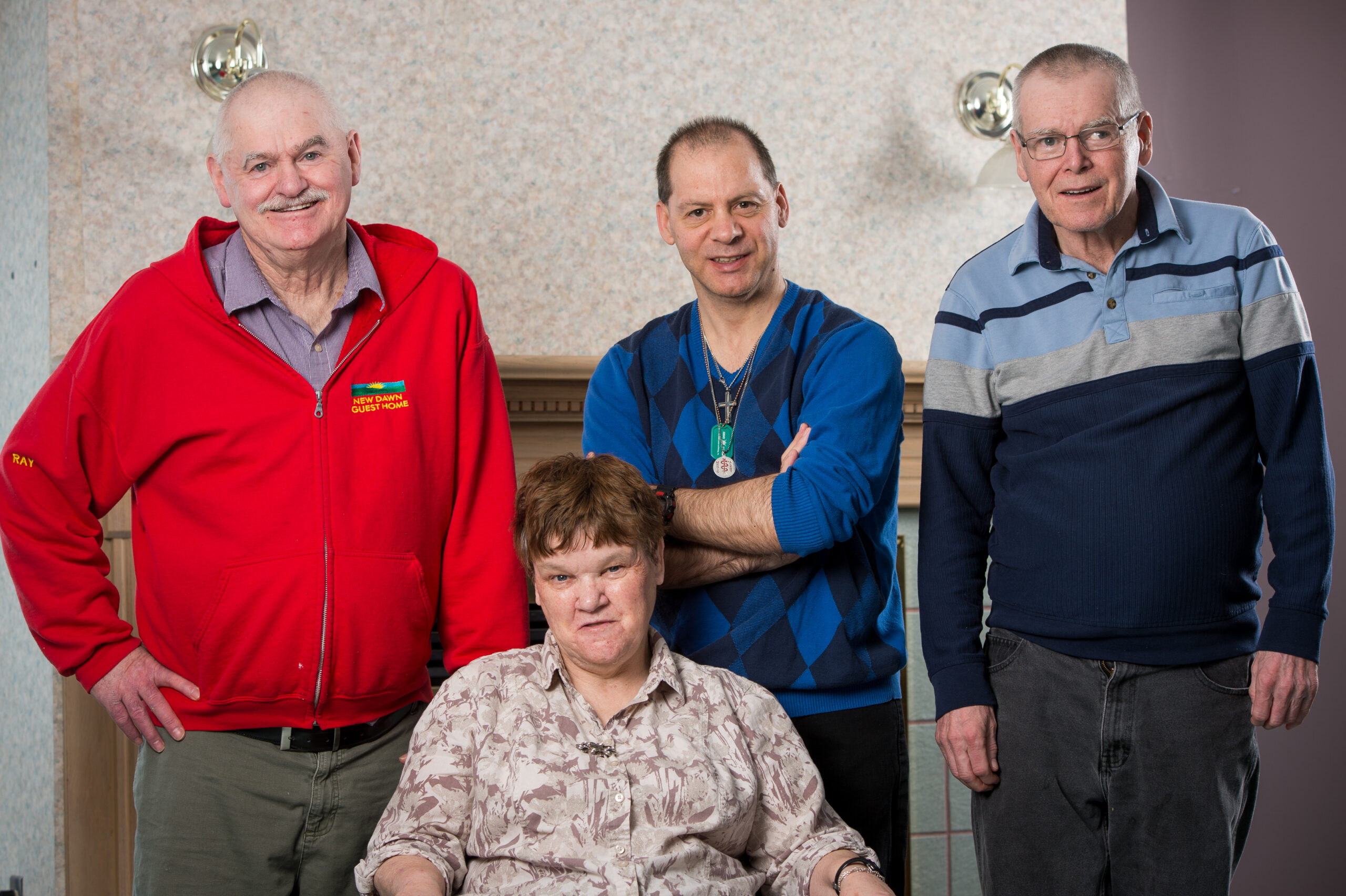 New Dawn Guest Home: A 29-bed (plus one respite) licensed level-one Residential Care Facility (supportive care) providing a home and supports for persons with varying intellectual disabilities and/or mental health challenges through the Disability Support Program funded by the Nova Scotia Department of Community Services. The Guest Home delivers care through a full complement of unionized front-line staff as well as an Administrator, an Administrative Assistant and other New Dawn supports. Residents enjoy a home-like atmosphere while being supported with medication management, assistance with personal care, meal provisions, a wide range of recreational activities as well as daily housekeeping and community integration supports.
Job Purpose:
The Activity Director will be responsible for the planning and implementing of entertainment and recreational activities for the residents of the New Dawn Guest Home – both in the home and in the community. The Activity Director will be responsible to work with, and show appreciation to, the local community groups who give generously of their time and resources to the residents of the New Dawn Guest Home. He/she will also be responsible for organizing some fundraising events and activities to benefit the recreation programming for the residents. As well, he/she will be responsible for the safety and security of residents during all activity programing.
Duties and Responsibilities:
Develop a monthly calendar of events;
Post monthly calendar and submit to Administrator;
Engage residents to learn about which activities they wish to participate in;
Coordinate all entertainment that performs at the Guest Home;
Coordinate community group visitations at the Guest Home;
Assess a new resident's ability to function independently;
Strives to enable the residents to participate in the religious services of their choice;
Decorate for any special event which may arise;
Do arts and crafts with and for the residents;
Provide an exercise program which promotes an active lifestyle;
Develop and maintain a Resident Council which meets on a bi-monthly basis including the Activity Director, Management representative, a unionized staff representative and the residents;
Ensure that Resident Council meetings are recorded and put in Administration office;
Maintain contact with other facilities to keep abreast of what other activity departments are doing;
Facilitates integration of the Guest Home residents into community events;
Responsible for fundraising activities;
Responsible for liaising with government agencies to acquire grants and other funding for recreational activities;
Keep accounts of the activity funds and submit a revenue and expense sheet quarterly to the Administrator;
Take resident shopping (if mobile) for clothing, footwear and personal items;
Accompany residents to appointments if needed;
Follow Infection Control Procedure as per NDGH Infection Control Policy; and
Other related duties as instructed by the Administrator.
Qualifications 
Diploma in Recreation Therapy
Valid certificate in First Aid & CPR, Food Handler's, and Fire Life Safety.
A current and original copy of a satisfactory Criminal Records Check and Vulnerable Sector Search
Experience working in a residential care facility or long-term care facility considered an asset.
Able to work effectively with others and have good interpersonal skills.
Highly organized and able to multi-task
Able to work independently, as well as with a team
Adheres to the principles of confidentiality and complies with all training and ethical guidelines.
Values working in a collaborative environment.
Only applicants selected for an interview will be contacted.