Retention Facilitator
Cape Breton Island Centre for Immigration
/ 319 Charlotte Street, Sydney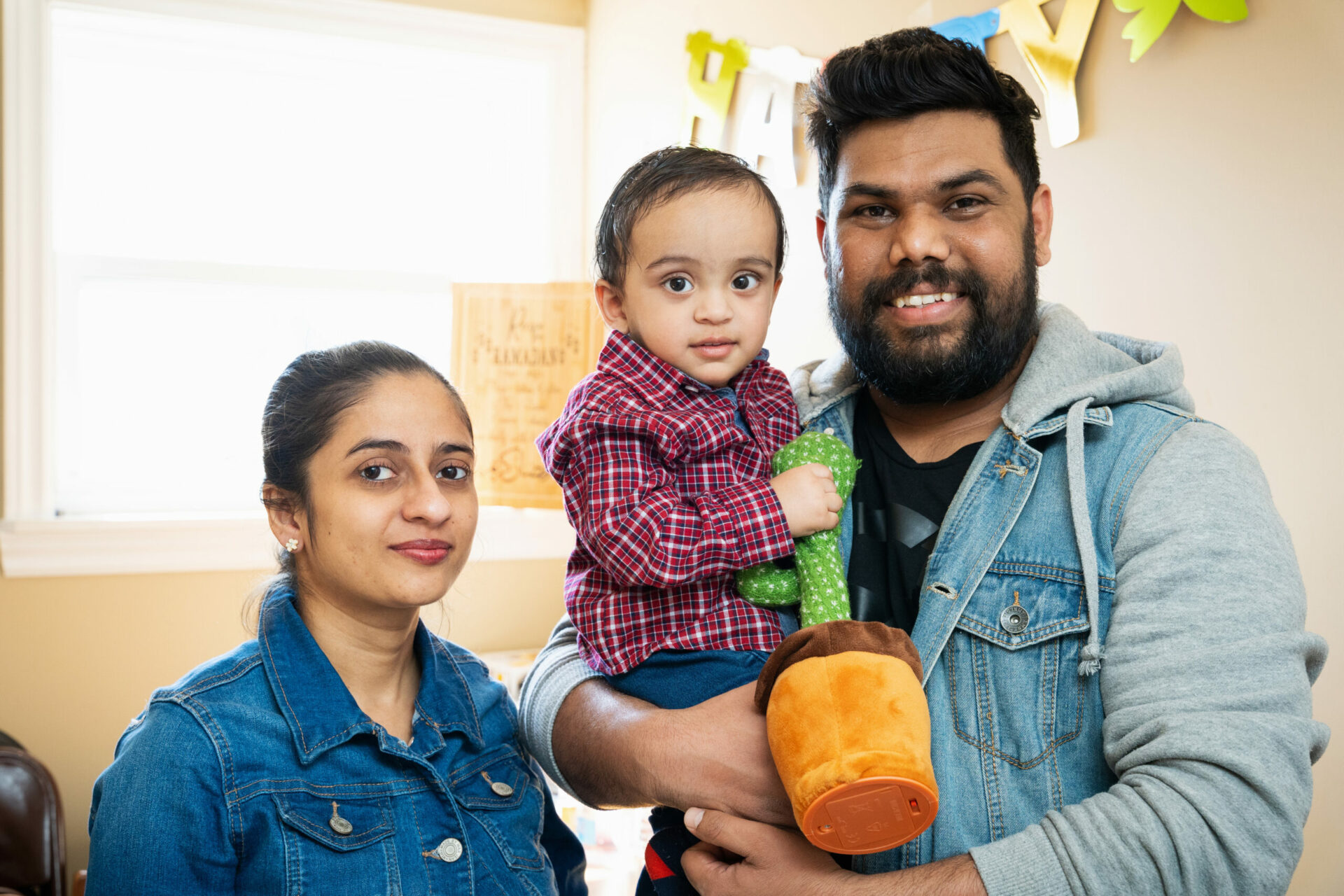 Job Purpose: As an ever-growing and evolving organization, new opportunities for New Dawn as a whole, and for particular divisions within the organization, emerge regularly.
The Retention Facilitator will work to increase the retention of international students studying at and graduating from Cape Breton University and other post-secondary institutions on the Island. This will be accomplished through a combination of events, workshops, activities and day-to-day settlement counselling work.
The Retention Facilitator will report to the Team Lead of the International Student Retention Program at Cape Breton Island Centre for Immigration and will work closely with Island businesses, Cape Breton University, Island Municipalities and First Nations, and Island development agencies (RENs, Cape Breton Partnership, Sydney and Area Chamber of Commerce, etc.).
Where this position aims to help CBICI and Cape Breton Island settle and orient newcomers (international students and graduates and their families), preference will be given to newcomer applicants.
New Dawn Enterprises is also a designated employer under the Atlantic Immigration Program, offering permanent residence support to eligible employees.
Primary Duties:
(1) Program Development
Design and deliver programming throughout the year including, but not limited to: Island tours, events employment readiness workshops, and an annual multicultural festival
Ensure that this programming is professional, responsive, and designed to meet the needs of international students, graduates, and their families
When possible, engage students in the planning and execution of events (i.e., multicultural festival), and gather and analyze feedback on events and incorporate feedback in future event planning
Engage Island partners in the design and execution of programming (Island Municipalities and First Nations, CBU and NSCC, Cape Breton Partnership, ICEAPNS, Sydney and Area Chamber of Commerce, development agencies, RENs, etc.)
Connect international students to the programs, events, and offerings of these and other community agencies; act as a connector/resource person between international students and these agencies
Work closely with select agencies on the design and delivery of Island tours and employment workshops
Gather feedback from partners and participants after events to improve the quality and relevance of events in subsequent years
Ensure all programming is designed to increased international student/graduate retention
(2) Administrative Duties
Content development and distribution for social media platforms, event promotion, website etc.
Maintenance of up-to-date weekly reporting and participation in team meetings
Responsible for updating and maintaining student email list
Management of event registration information (and registration inquiries)
Greeting clients to the Centre and connecting them with other staff as needed
Responsible for updating and maintaining student email list
Assisting with student and graduate survey rollout
Secondary Duties:
(1) Student Settlement Support
Provide ongoing support on an individual basis to international students and graduates
Connect students/graduates to community services, resources and employment/business opportunities
Assist students and graduates (and their families) in navigating and settling on the Island
Understanding of government forms and processes as they relate to client's needs
Other duties as assigned
Core Competencies
Communication
Responsibility
Trustworthiness & Ethics
Results orientation
Organization
Teamwork Skills
Self-motivated and able to work semi-independently
Experience with facilitation and community engagement
Well-developed interpersonal and communications (oral and written) skills
Highly organized, able to plan and execute multiple projects simultaneously
Assets
Experience with newcomers and/or international students
Post-secondary degree/diploma and or experience
Facilitation/engagement experience
Settlement/navigation experience
Valid driver's license/transportation
Work Conditions
Long periods of sitting/concentrating
Maybe be required, from time-to-time to assist with event set-up (moderate lifting/moving)
Willingness to work evenings and weekends as needed
Willingness to travel as needed
About New Dawn Enterprises
New Dawn Enterprises Limited is the oldest Community Development Corporation in Canada. New Dawn is a private, volunteer-directed social enterprise dedicated to community building. It seeks to identify community needs and to establish and operate ventures that speak to those needs. Its mission is to engage the community to create and support a culture of self-reliance. Its vision is a self-reliant people living in a vibrant community. New Dawn articulates this mission through a number of businesses, organizations, and partnerships.
Among its businesses and activities are New Dawn Health Care, New Dawn Properties, New Dawn Community Engagement and Education, Eltuek Arts Centre, New Dawn Meals on Wheels, the Cape Breton Island Centre for Immigration, and the New Dawn Centre.
Total Compensation Package
New Dawn Enterprises believes in supporting the well-being of its employees and, in service of this, has created the following total compensation package for permanent employees of New Dawn Enterprises, in addition to their salaries.
Canada Life Group Benefits: Medical, Dental, Life Insurance
New Dawn offers its employees group benefits provided by Great West Life Assurance. Fifty percent (50%) of these benefits are paid by the employer, except for Long-Term Disability benefits which is fully (100%) paid by the employee. After three months of employment, employees may choose to be enrolled in the plan and may select Single or Family coverage as required. The plan also includes a component for Life Insurance, Accidental Death and Dismemberment (AD&D) and Vision Care. Dependent life is also included.
Self-Directed Registered Retirement Savings Plan
Employees may choose to begin participation in the Self-Directed RRSP plan after completion of three (3) months of employment. Each employee may contribute up to 5% of their gross salary, deducted from their pay cheque. This is matched by the employer to a maximum of five percent (5%).
Reduced Hours Work Week Pilot
In recognition of the benefits of greater work-life balance, and in recognition of the value of flexibility and autonomy for human wellbeing, New Dawn is piloting a Reduced Hours Work Week Pilot Project, effective June 6 through December 31, 2022. Following the pilot, this may become a permanent feature at New Dawn. Whereas this is a pilot, New Dawn reserves the right to discontinue this feature in 2023.
Professional Development
New Dawn acknowledges and is committed to the ongoing professional development and lifelong learning aspirations of its staff. The acquisition of new position-relevant skills and perspectives by employees creates a stronger, more informed, and modern organization. As such: New Dawn may reimburse the tuition fee for courses related to the employee's work if, upon review by the Manager, it is found that the course would improve the effectiveness of the employee.
Employees are strongly encouraged to research and outline education and/or professional development opportunities in the upcoming calendar year as part of their annual check-in preparation and pre-check-in creation of a one-year work plan.
Paid Holidays
New Dawn observes thirteen (13) public holidays and other days for which staff will be paid. They are: New Year's Day, Family Day, Good Friday, Easter Monday, Victoria Day, Canada Day, Civic Holiday, Labour Day, National Day for Truth and Reconciliation, Thanksgiving Day, Remembrance Day, Christmas Day, Boxing Day
In the spirit of family, the President reserves the right to close the office between Christmas and New Year's to enable employees to spend time with their families. This option will be reviewed, and a decision made annually depending on operational requirements. These non-statutory days will have no impact on employee vacation or lieu time.
Paid Vacation
A vacation is a yearly paid entitlement to time off from work, earned from one's employment. Salaried employees receive vacation in the form of time off from work. The length of one's vacation is determined by how long they have been employed with New Dawn and how much they have worked during a given year. All new employees entering the organization as a salaried employee will earn 15 days of vacation during the annum.
Paid Personal Day
In addition to paid vacation and sick days, each employee is entitled to one (1) paid personal day per calendar year.
Paid Volunteer Day
New Dawn's Volunteer Time Off (VTO) policy is designed to encourage individuals and work teams to participate in volunteer projects that support community needs. Full-time employees can volunteer during work hours up to one day (or 7 hours) per calendar year using the VTO policy.
Paid Sick Time
Employees will be entitled to seven (7) days of sick leave at the beginning of each calendar year. Sick time can be carried forward to a maximum of fifteen (15) days total. Sick leave will not be paid out upon resignation, retirement, or termination of employment for any reason. Sick leave can be used for illness, medical appointments, and visits to specialists for the employee or their family members.
Employee and Family Assistance Plan (EAP)
New Dawn's Group Benefits Plan also includes the provision of an Employee and Family Assistance Program. The Employee and Family Assistance Program (EAP) is a support system that employees and their families can turn to for confidential help with stress, anxiety and depression, family and relationship issues, addictions, legal and financial difficulties, health and nutrition concerns and workplace and career difficulties. The program is confidential and optional and is available 24 hours a day, 7 days a week.